Cash for Cars Brisbane
The leading used car buyers that pay Top dollars for vehicles
 Fast, convenient and effortless. This is what people expect when it comes to selling their salvaged or accidental vehicles. Well! Fortunately, you will get that all with the help of the outstanding auto removal process offered by Brisbane Used Car Guys. That's right. Sell your car to Usedcarguys in Brisbane, we are the premier cash for a car outfit operating in Qld and providing superb, smooth and fast auto removal and pick up services to all its residents.

Above all, we pay highest cash quotes that are 100% guaranteed and satisfactory. Therefore, now every unwanted vehicle can be sold for cash, even if it is hail damaged. Just get in touch with us today to request a quick and obligation free cash quote.
Brisbane local, responsive and most-trusted cash for a car company
If the financial burden of your vehicle repairs has gone far more than its actual worth, it is wise to get it removed. And, we are sure that for this you won't be willing to go through the hassles of the typical selling process. So, contact us today to experience the most fuss-free vehicle collection process. When trading with us you won't have to lift a solitary finger. As our experienced and skilled staff will arrange everything for you. From quick removals, ready paperwork to on the spot cash, you will get everything while resting in your place. Also, check out the importance of car removal services in Brisbane.
Brisbane wide free auto removal and pick up
Even if your vehicle is in a very poor state of condition or not- roadworthy, never procrastinate to give us a call. Because our collection services won't cost you a dime be it anywhere in Brisbane or its immediate suburbs including Gold Coast, Rocklea, Toowoomba and Sunshine Coast.
All you will have to do is to describe all important information of your vehicle via phone or our web form. Our proficient auto removal specialists will straight away get back to you with fair quotation. If you find it genuine you can request for a quick removal along with specifying the time and location. And, our crew will be more than happy to come to your place and haul away your old machine.
Sell your car for maximum dollars in Brisbane
Since we have the most experienced team of assessors, we pay best assured cash up to $ 7,999 for all types of models. Thus, it doesn't matter if your vehicle is no longer roadworthy, have no engine or it may have one but that is not perfectly working. We will happily buy it for maximum payment.
This amazing offer is applicable to all automobiles regardless of their manufactures. Whether it is BMW, Hyundai, Nissan, Toyota, Honda, Lexus, Chevrolet, Kia, Subaru, Mercedes Benz, Chrysler, Holden, Suzuki, Volkswagen, etc.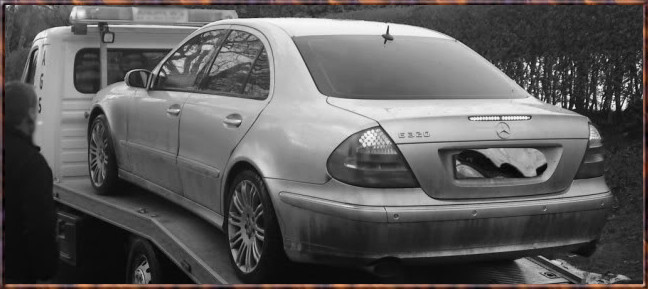 We welcome make and models of all conditions
Our well-insured, licensed and bonded squad of professional members are always up to buy any type of vehicle including Car, Van, Ute, SUV, 4WD and truck. This is because the scope of our services is very advanced and we have efficient tow-trucks. So, whenever you will sell us your vehicle, count on us to get the top-notch services.
Get your vehicle assessed for free- with no obligations
If you are eager to know how much money we will shell out for your vehicle, please make us a call today at- 1800 887 779 or 0413 645 043. Our free online car cash quotes are always precise, genuine and unbeatable. Hence, you can freely sell us your vehicle for great value.