Cash for Used Trucks Brisbane
Are you keeping a truck that is too old or broken that you no longer want to own it? Or, maybe you for-see some major fault in your used truck and so you want to get rid of it ASAP, before its repair costs exceeds its actual value.
It actually doesn't matter what the reason is, because you can easily sell it to us here at Used Car Guys. Because we buy all types of light and heavy weight vehicles, without considering the level of disrepair in them.  Therefore, if you are wondering – "Who would buy my used car or truck for good cash in Brisbane? Never hesitate to get in touch with us and take advantage of our exceptionally quick and fast cash for car services.
Sell your truck for free because we are the leading Used Truck Buyers in Brisbane that buy trucks of all size and shape. Even if it has reached the scrap status and pay the highest cash as well. You can request the free car valuation online in Brisbane today. Find out how to get free truck valuation in Brisbane.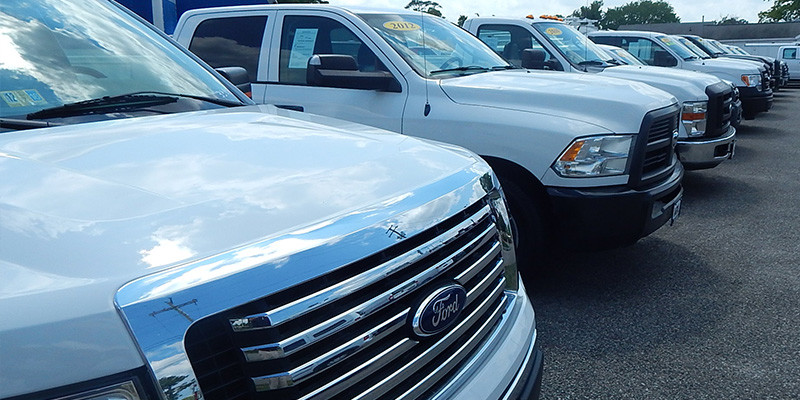 Get free removal of your Truck anywhere in Brisbane, Qld
Just because your old or used truck isn't roadworthy doesn't mean that you will have to deal with it forever. Because we provide easy and fast removal services all over Brisbane at our customers' convenience. With us you will find the whole process of selling your old or used commercial vehicle as quick, smooth and effortless as possible.
You won't have to pay a dollar nor lift a solitary finger to have your commercial vehicle transported safely from your place to our establishment. Our efficiently skilled crew will handle the whole process with ease and perfection.
Accept All Models of Trucks in Any Condition
No matter if your personal or commercial machine has been totalled, scratched, deregistered or simply damaged by the ravages of time. We will still take it off you for good cash. Because even if a vehicle is too scrap or junk. We have the expertise to salvage it for scrap metal and turn it into a remunerative deal.
This is a great news. Especially for those whose commercial machines have reached a point where the maintenance will cost excessively pricey.
Additionally, whether your truck is a Freightliner Class 8 FLA, Mitsubishi Triton, Toyota Dyna, Dodge Dakota, Fuso Fighter, Hino TH-Series truck, Nissan Frontier, Mercedes T4600 Service Tuck, GMC Cayon or some other major brand, we will happily buy it. This is because we deal with all trucks regardless of their models, there is no exception.
Free and Satisfactory Cash Quotes
When you will contact us, our representative will ask you some details pertaining to your truck. This includes its make, model, year, odometer reading and of course not to forget the condition it is in. Be sure to leave accurate details with us, it will help our experts to give you an accurate assessment of the how much we will pay for your commercial vehicle.
Our cash quotes are obligation-free. So if you are no satisfied with the estimation. You may end to continue the process. However, we would love to know the price figures you have in your mind and would probably match it if it is genuine.
Call us today to get a fair assessment for your used truck
You may contact us via our number – 1800 887 779 or use the inquiry form available on the main page of our website. One of our friendly representatives will respond you back within a matter of hours. We are Toowoomba's wholesale used truck buyer & Spares expert.