Brand new rules of car buying in Brisbane
These days there are a lot of models that are more advanced and reliable than ever before. And, this truly makes car buying a difficult process. Even if you are a savvy car buyer, you can still end up getting a bad deal or make an uninformed decision. And a lot of choices available in the market can create uncertainty about the rules of the purchasing a brand new vehicle.
But before you start shopping for a brand new car, it is important to invest some time to plan for this major purchase. A vehicle is usually the second most expensive purchase after a house and it is not an easy decision to settle a good deal for a vehicle. But don't worry, you can follow our brand new rules of car buying. We have given the best advice here in this guide, which will help you to save both time and money as well as get greater enjoyment out of your brand-new car for years to come.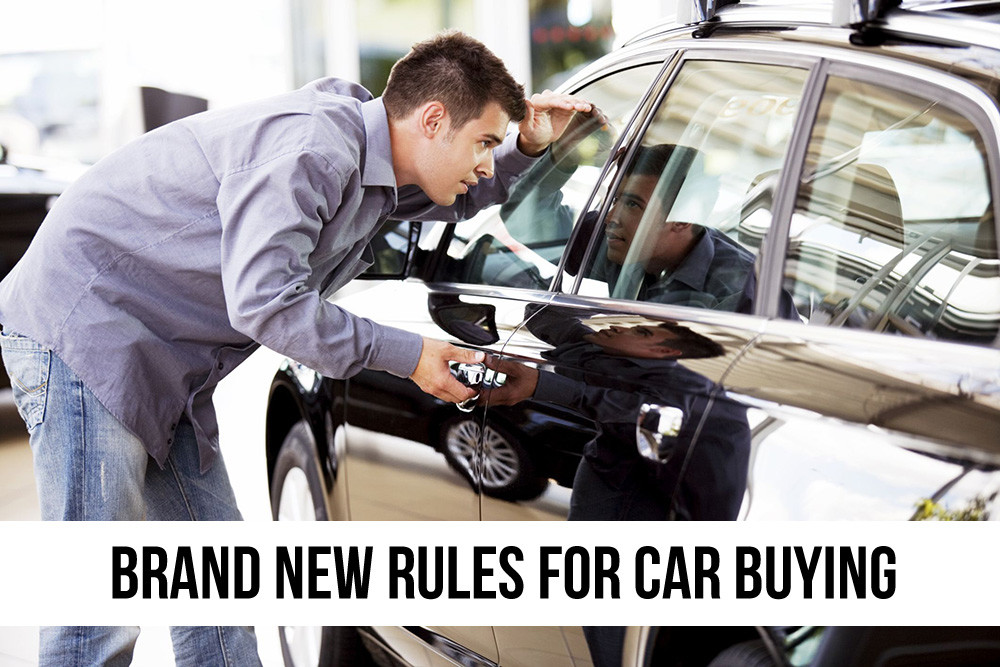 Do your research online
When you are in the age of stress-free online shopping, why spend your weekend in kicking the tyres at dealerships to decide your next dream machine?
You can better do your research online while staying at your home and visit dealerships only for test drives. There are many ways including auto magazines and websites through which you can research for reliable automobiles online. You will get a lot of information from online sources. Before you head out to shop for a new vehicle, make sure to consume the information by taking notes or making a spreadsheet.
When test driving an automobile, never hesitate to put a few miles on it. Ensure to drive it on familiar roads and get it up to freeway speed. While driving the automobile, pay attention to all the little details. It is crucial as you are going to spend thousands of miles in your new automobile.
Determine your budget
When buying a vehicle, choose a light used automobile, which is certified pre-owned (CPO). Ask your family or close friends for suggestions of reputable salesmen and dealerships. If you purchase a vehicle on lease, you will probably get a nicer automobile than you could actually afford. But you are actually not buying anything when you lease. You are just paying the difference between the sale price and the automobiles predicted residual value at the end-of-lease plus fees and interest. A wise decision is to purchase a relatively new used vehicle and let the initial buyer pay the actual amount of depreciation. Certified Pre-owned automobiles even come with extended warranties for peace of mind.
Narrow your choices to some quality new brands
When looking for a brand new vehicle, consider the quality trends. Sometimes it may not be worth paying extra money, even if it has the highest score in terms of quality. You should consider the quality scores, but don't write off the brands that are a few places off the pace, particularly if you can get a vehicle on a good price. Ensure to wait for a redesigned and advanced model. As new models are more likely to offer better features and with great fuel economy.
This is where your research will prove to be very helpful. Consider whether the discount you are getting on it is greater than the initial loss of the car's value. However, if the automaker has added some new features, the depreciation can be exacerbated. In order to make a more well-informed decision and save money, begin shopping before you actually need a new vehicle. 
Don't feel pressured to close a deal and ensure to take advantage of opportunities that arise at the end of the month. As that is the time when you can get a good deal at a significantly affordable price. If it's been a long time since you last purchased an automobile, spend enough time in researching the auto market. If you are planning on to replace a vehicle quickly, consider renting it for a week so as to give yourself enough time to do research and shop. This will help you to get the right automobile at the right price. On the other hand, purchasing a wrong automobile and replacing it later will cost much money because of taxes, depreciation, and transaction costs.
Use smart strategies to negotiate the car price
If you feel that the deal is not right, always get ready to leave the dealership. But remember not be a jerk, which is the most important vehicle buying rule. The transparency in pricing means that most of the dealers are not able to earn more profit from the sale of new automobiles than what they did before.
This means when you come armed with the invoice price and refuse to agree with the price, the salesman will need to make his money on some other aspect of the sale, such as trading in your vehicle or financing it. Remember to be clear with your salesman and give him an idea about the amount of money you are willing to spend and what type of vehicle you want.
In order to avoid wasting your time at the dealership, you must know what you want to purchase and what it's price. It is wise to gather enough knowledge about your options. Also ensure that you have all the paperwork in order before you get the vehicle delivered at your place. Generally, the salesperson will probably give you a checklist including cashier's check, proof of insurance, identification, and other documents that are required by your state's DMV.
Trade-in the car – Get the car valuation free
You can also consider to sell your vehicle on your own. Used car dealers usually want to take good vehicles in trade, as trade-ins increase the profitable used-auto side of the dealership. So, if you want to sell your old automobile for the maximum value, sell it on your own or take the benefit of a service that will sell your auto for you. If you prefer, you can enjoy the convenience of trading in your old vehicle.
You can often arrange the financing through the dealer, which will be better than your bank or local credit union can provide. The dealer can still keep some reserve on the rate of interest. If the dealer can earn a good profit on that deal, you may be able to get a vehicle with a lower price. Before you visit the dealership, make sure to know what interest rate your local lender can offer you. Because interest rates also depend on your credit history.
Get insurance quotes in advance
Remember not all the insurers use the same methods for calculating the risk and setting rates. Before you finalise any deal at the dealership, get insurance estimations upfront. The best way to collect several quotes without revealing all your personal information. You can contact a salesperson through emails. As it is an efficient way to make a record of the negotiations.